Johnny & Mary Ann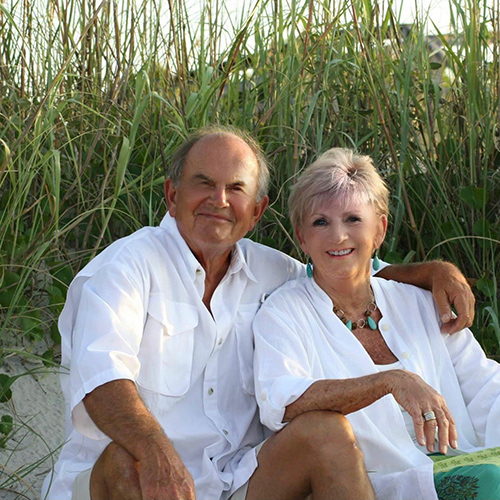 Johnny & Mary Ann:
We discovered Harbor island back in 1992 and built our island home in 1993. It was love at first sight and each trip down became more difficult to leave our little island home. When our three children finished college, married, and moved away, we took the plunge and in 2003 the love affair was fulfilled… Harbor island became our full-time home.
In 2007 we established our real estate company. The personal ingredients were there… An enjoyment of people and a strong desire to provide helpful, knowledgeable, and ethical guidance to our clients.
"The Team" as we are referred to, represents a product that we know and love. Because we are your neighbors, we are able to provide so much more to our clients. We live here and are available to take extra care to make certain your home is ready to show.
We go the extra mile for our listings:
We work closely with our listing clients by giving advice on preparing their properties to sell, staging if needed, and determining the best value of their property. During the listing period, we open and prep homes for showing and make certain they are locked down properly once the showing is completed. Many of our properties have distance owners and knowing their homes are cared for personally gives them immeasurable peace of mind. We also make a habit of visually checking our listings for signs of problems, and if you choose, will personally coordinate and oversee any remedies that may be needed.
The benefits to our buyers:
We offer personal attention to detail throughout the process by providing clients with market knowledge needed to make an informed decision. We provide prospective owners a copy of the island's covenants and by-laws if needed.... helpful for potential buyers to have a better understanding of how the island is governed and the requirements for building on the island. Navigating the negotiations over price and terms occurs not only at the beginning of a transaction but also after a home inspection, appraisal and other times between contract and closing. It is why we feel it is so important to be available to our clients at all times.
Whether you are listing your property or are interested in buying a property..............we welcome the opportunity to work with and for you!
Best,
Thank you,
Johnny & Mary Ann Weir