Fripp Island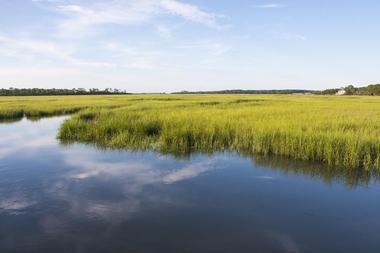 Come discover our island in the sun and take home a pocketful of memories.
Fripp Island is the perfect mix of everything you would want in a South Carolina Island Resorts. Without the crowded hustle and bustle of the more popular South Carolina island resorts. If you crave fun, relaxation, and plenty of personal time, you want to visit us on our island oasis.
Fripp Island is a 6.5-square-mile barrier island located about 21 miles from Beaufort along the Atlantic coast of South Carolina. It is the most seaward of all the South Carolina Sea Islands and is known for its great resort amenities and careful natural conservation of the island's fragile environment and resident wildlife. Fripp Island Golf & Beach Resort offers 3.5 miles of sandy beach, tennis courts, two golf courses, kayaking, a water park with a kiddy pool, alligator slides, and a frog fountain.